Core Values Luncheon
Join us as we celebrate 20 impactful years of changing lives because of all those who embody First Tee's Core Values. We will also honor Jim Crane and the Astros Golf Foundation for their game-changing support for our kids and the resounding success of the Memorial Park program location.
Register or Donate
F.M. Law Park Capital Campaign
F.M. Law Park spans 2,473 yards of natural turf at Houston's only nine-hole municipal golf club for kids of all skill levels. The park is in an underserved part of the community and positively impacts thousands of youth annually through First Tee – Greater Houston – a program that builds character, instills life-enhancing values and promotes healthy choices through the game of golf.
Learn More & Donate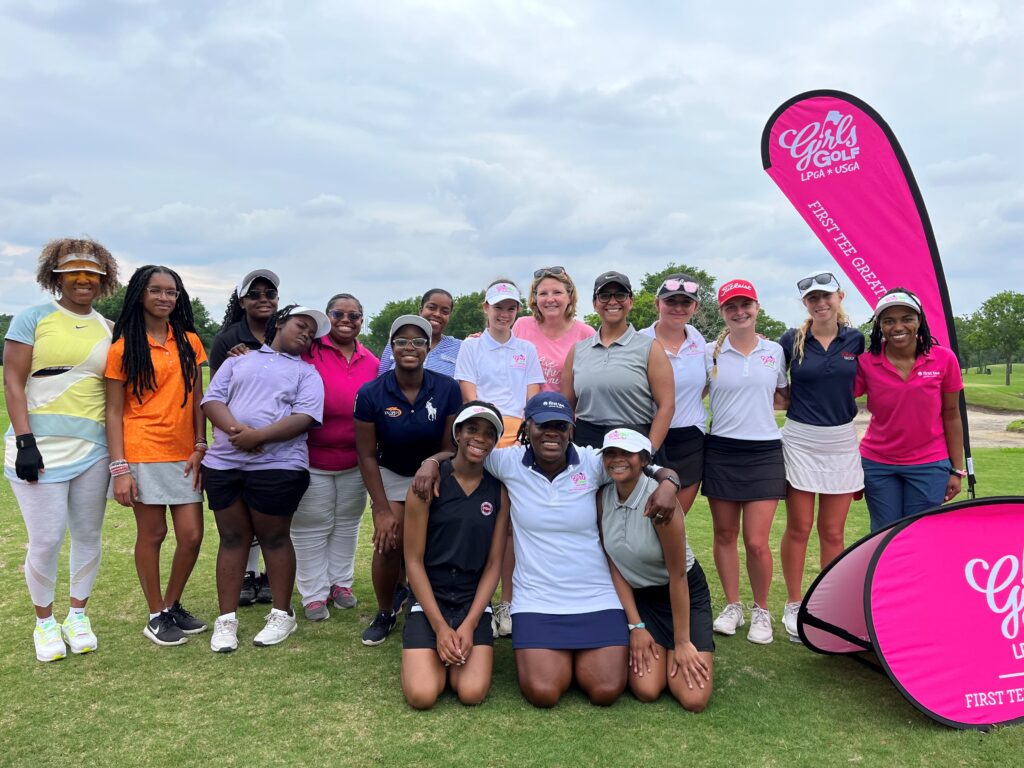 Donor Spotlight: Chevron
We appreciate the on-going partnership with Chevron that has supported many initiatives benefiting our kids over the years. Our First Tee families and staff love using the Chevron Center as our newest program location at Memorial Park. In 2023, Chevon's generous $50,000 investment in Girl's Golf allowed our chapter to significantly expand the opportunities and resources for our girls with monthly activities. Committed to making this a more long-term experience for our girls, we earmarked some of the funding to ensure we can continue the Girl's Golf program through 2024 and 2025. Here is what Chevron's Public Affairs Representative Irene Flores says about our partnership:
"Sports showcase human energy, and Chevron is proud to partner with strong organizations like First Tee of Greater Houston who work tirelessly and through the game of golf, to help Houston's youth build character and positive values, while promoting a healthy lifestyle – mentally, physically, and emotionally. We look forward to our continued partnership with First Tee as we work together to positively impact Houston's youth."
We are so grateful to Chevron for all they continue to do for our kids and families. For more information about how companies, foundations and individuals can support us, please contact Claire Bey at [email protected] or 281-459-8712.
Learn More about Girls Golf